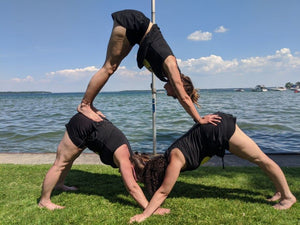 Join us 
Wednesdays 
7:30-8:30 PM
for 
OUTDOOR 
YOGA 
This class will focus on aligning breath with movement in the midst of nature for a unique yoga experience that will leave you feeling grounded and revitalized.
T
his class is suitable for all levels
Pre-registrartion 
IS
reguired!
Space is limited so book early.
Location address will be emailed to participants prior to the event.